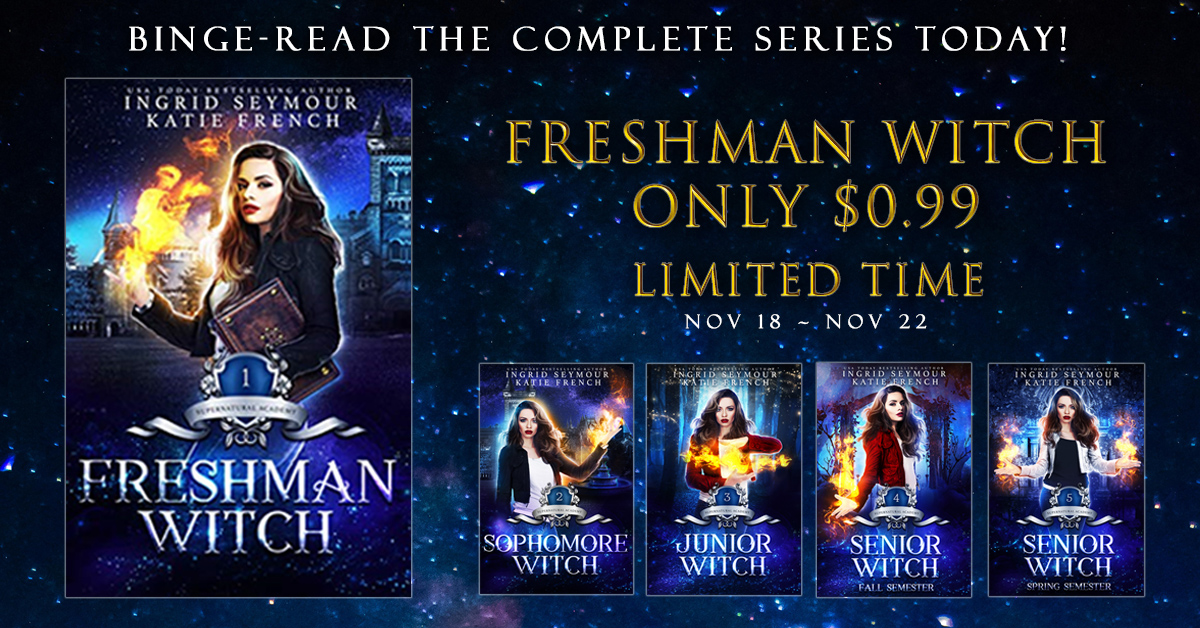 The Supernatural Academy series is now complete!

To celebrate, Katie French and Ingrid Seymour, have set the first book in the series on sale.
Freshman Witch is only $0.99!
Witches, shifters, vampires, and all kinds of supernaturals will keep you turning the pages past your bedtime!
Not to mention the non-stop action and enemies-to-lovers romance.
Help us get the word out and win a $30 Amazon Gift Card.
The more you share, the more chances of winning.
This giveaway lasts for only 5 days, so Enter Now!
International
CHECK OUT THE COMPLETE SUPERNATURAL ACADEMY SERIES!

a Rafflecopter giveaway
By entering you agree to receive offers from the sponsoring authors. You may unsubscribe at any time.